Used cars in Bexhill & Eastbourne, East Sussex
Bexhill Motors is a family run business having over 35 years local experience in the motoring industry.
With three branches two in Bexhill and one in Eastbourne we have an extensive range of up to 200 used cars & commercial vehicles to choose from. We are confident that we can find the right vehicle for you. All our cars are PDI checked in our own modern workshops prior to collection & all of our vehicles are HPI checked.
We currently have
189

vehicles in stock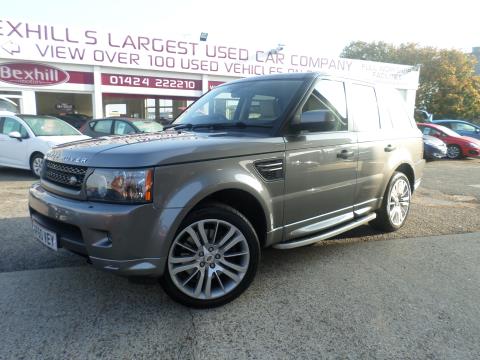 2010 (60) Land Rover Range Rover Sport 3.0 Diesel Tdv6 Hse Automatic 5dr Estate
£25,995
| | |
| --- | --- |
| Year | 2010 |
| Transmission | Automatic |
| Fuel Type | Diesel |
| Engine Size | 3.0 |
| | |
| --- | --- |
| Mileage | 72,000 |
| Body Type | Estate |
| Combined MPG | 30.6 |
| Colour | Stornoway Grey Metallic |
2009 (09) Peugeot Boxer 2.2 Diesel 330 L1 Swb Manual 3dr Motor Caravan
Sold
| | |
| --- | --- |
| Year | 2009 |
| Transmission | Manual |
| Fuel Type | Diesel |
| Engine Size | 2.2 |
| | |
| --- | --- |
| Mileage | 10,000 |
| Body Type | Motor Caravan |
| Combined MPG | 0 |
| Colour | White |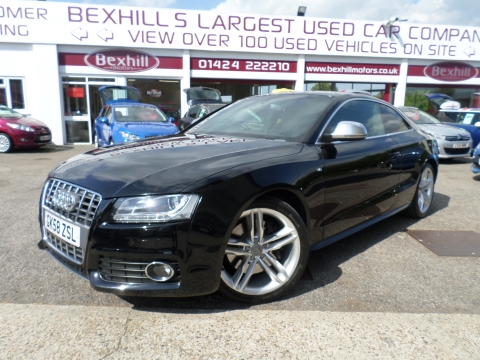 2008 (58) Audi S5 4.2 Petrol Fsi Quattro Tiptronic 2dr Coupe
£18,995
| | |
| --- | --- |
| Year | 2008 |
| Transmission | Tiptronic |
| Fuel Type | Petrol |
| Engine Size | 4.2 |
| | |
| --- | --- |
| Mileage | 32,000 |
| Body Type | Coupe |
| Combined MPG | 26.2 |
| Colour | Phantom Black Metallic |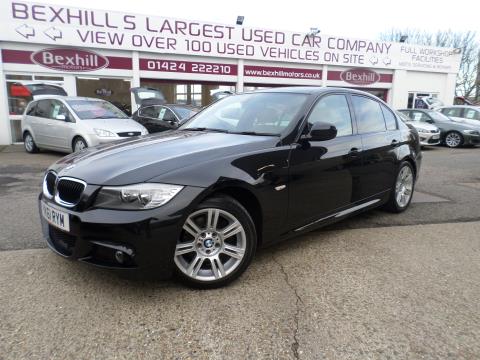 2011 (61) Bmw 3 Series 2.0 Diesel 320D M Sport Automatic 4dr Saloon
£12,995
| | |
| --- | --- |
| Year | 2011 |
| Transmission | Automatic |
| Fuel Type | Diesel |
| Engine Size | 2.0 |
| | |
| --- | --- |
| Mileage | 70,000 |
| Body Type | Saloon |
| Combined MPG | 53.3 |
| Colour | Sapphire Black Metallic |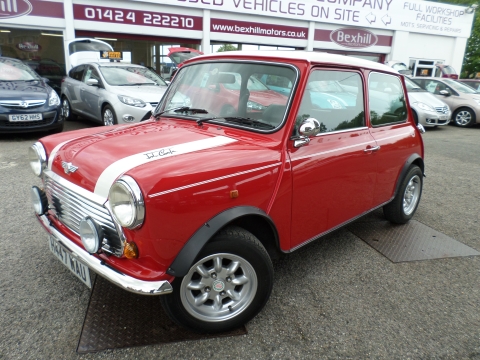 1990 (H) Rover Mini 1.3 Petrol Cooper(Se) Manual 2dr Saloon
£11,995
| | |
| --- | --- |
| Year | 1990 |
| Transmission | Manual |
| Fuel Type | Petrol |
| Engine Size | 1.3 |
| | |
| --- | --- |
| Mileage | 48,000 |
| Body Type | Saloon |
| Combined MPG | 0 |
| Colour | Red/White |
2010 (10) Bmw 3 Series 2.0 Diesel 318D M Sport Manual 4dr Saloon
£11,995
| | |
| --- | --- |
| Year | 2010 |
| Transmission | Manual |
| Fuel Type | Diesel |
| Engine Size | 2.0 |
| | |
| --- | --- |
| Mileage | 31,000 |
| Body Type | Saloon |
| Combined MPG | 62.8 |
| Colour | Titanium Silver Metallic |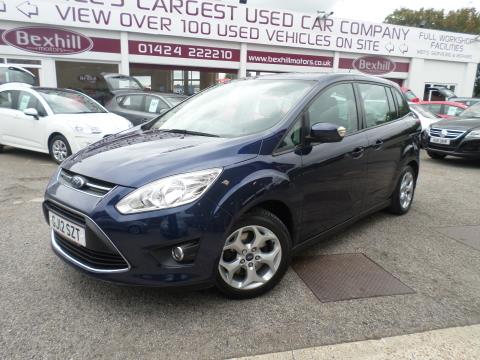 2012 (12) Ford C-Max 1.6 Petrol Grand Zetec Manual 5dr Mpv
£11,495
| | |
| --- | --- |
| Year | 2012 |
| Transmission | Manual |
| Fuel Type | Petrol |
| Engine Size | 1.6 |
| | |
| --- | --- |
| Mileage | 19,000 |
| Body Type | Mpv |
| Combined MPG | 40.9 |
| Colour | State Blue Metallic |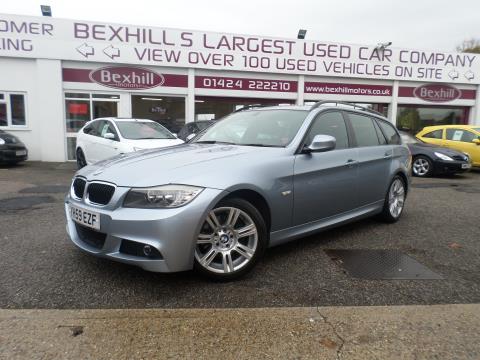 2009 (59) Bmw 3 Series 2.0 Diesel 318D M Sport Touring Automatic 5dr Estate
£11,495
| | |
| --- | --- |
| Year | 2009 |
| Transmission | Automatic |
| Fuel Type | Diesel |
| Engine Size | 2.0 |
| | |
| --- | --- |
| Mileage | 61,000 |
| Body Type | Estate |
| Combined MPG | 50.4 |
| Colour | BlueWater Metallic |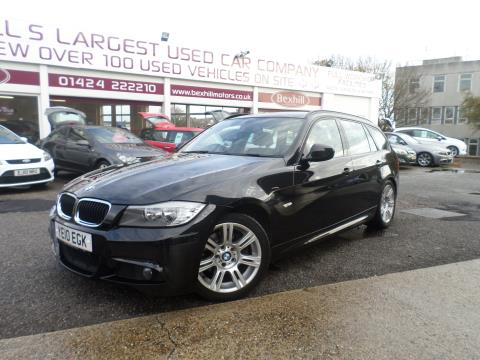 2010 (10) Bmw 3 Series 2.0 Diesel 320D M Sport Touring Automatic 5dr Estate
£11,495
| | |
| --- | --- |
| Year | 2010 |
| Transmission | Automatic |
| Fuel Type | Diesel |
| Engine Size | 2.0 |
| | |
| --- | --- |
| Mileage | 75,000 |
| Body Type | Estate |
| Combined MPG | 52.3 |
| Colour | Sapphire Black Metallic |
2009 (09) Land Rover Freelander 2.2 Diesel Td4 Gs Manual 5dr Estate
£10,995
| | |
| --- | --- |
| Year | 2009 |
| Transmission | Manual |
| Fuel Type | Diesel |
| Engine Size | 2.2 |
| | |
| --- | --- |
| Mileage | 59,000 |
| Body Type | Estate |
| Combined MPG | 37.7 |
| Colour | Santorini Black Metallic |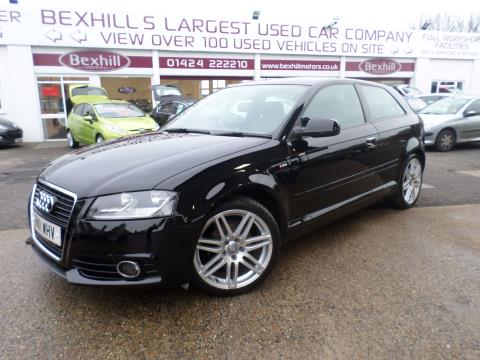 2011 (11) Audi A3 2.0 Diesel Tdi S Line Manual 3dr Hatchback
£10,495
| | |
| --- | --- |
| Year | 2011 |
| Transmission | Manual |
| Fuel Type | Diesel |
| Engine Size | 2.0 |
| | |
| --- | --- |
| Mileage | 72,000 |
| Body Type | Hatchback |
| Combined MPG | 64.2 |
| Colour | Brilliant Black |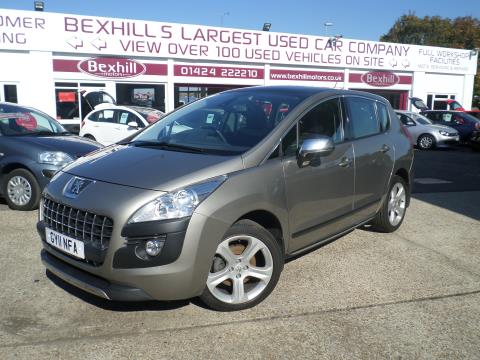 2011 (11) Peugeot 3008 2.0 Diesel Hdi Exclusive Manual 5dr Hatchback
£9,995
| | |
| --- | --- |
| Year | 2011 |
| Transmission | Manual |
| Fuel Type | Diesel |
| Engine Size | 2.0 |
| | |
| --- | --- |
| Mileage | 39,000 |
| Body Type | Hatchback |
| Combined MPG | 50.4 |
| Colour | Vapour Grey Metallic |